Smith Ayomide
Over the years, the trend of Nigerian music has not just appealed to its Nigerian audiences alone, but it has gained ground on the world stage. This goes to say that the creativity and beauty behind the contemporary Nigerian music is a phenomenon to identify with. The revolution of Nigerian music has gone beyond the era of new albums and collection of favourite songs on CDs and DVDs to MP3 and MP4 internet streaming and downloads. This is because a large percentage of musical audiences now have access to the internet.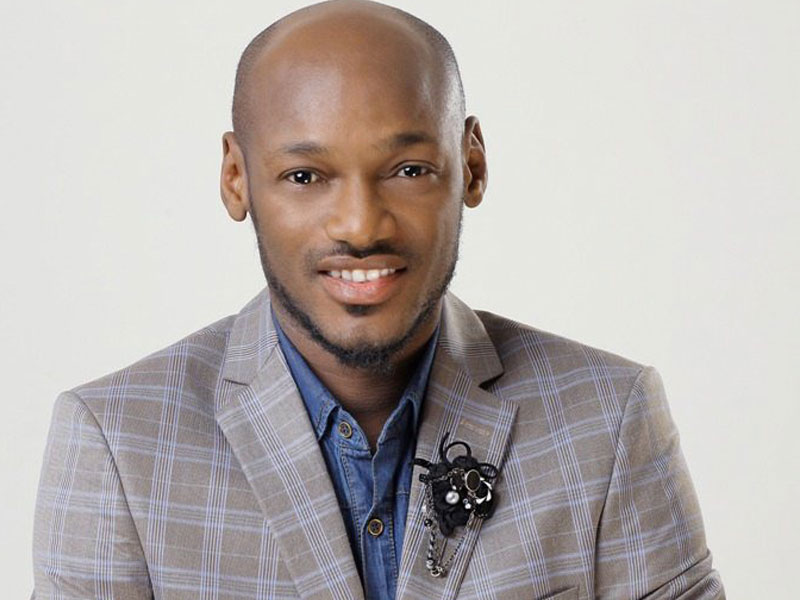 Another factor that contributes to internet streaming and downloads is the fact that the internet is the only means to keep track of songs and videos that are being released on a daily basis by various artists.
It is this development that has made various websites evolve to stream Nigerian songs to its audiences on a daily basis or as new contents are released by various crowdsourced artistes. This is why I have critically dissected the internet and have come up with the top twenty (20) websites for downloading Nigerian music.
1 Over time, a website that has always boasted of being The Number One Music Website in Nigeria is tooxclusive.com. This website has provided a platform not only to download Nigerian music but for visitors to be abreast of happenings in the music industry. It is one site I would say has great content for Nigerian music lovers.
2 Jaguda.com is another site that has great content, keeps its visitors up to date and also very sociable. It is a stop for lifestyle editorials, relationship and other news.
3 It's very few lovers of contemporary Nigerian music who might not have heard of Not Just OK. "This is fromNotjustok.com" is a signature jingle you hear on all songs downloaded from the site. Notjustok.com follows the trends, fashion and happenings in the music industry. It has an interface that interacts and also allows you to be able to share your downloads on various social media platforms.
4 Another top site for Nigerian songs is 9jabaze.com. It is one website that naturally catches my fancy because its content are so numerous that it has constantly found a way to keep its visitors interested. It is the one-stop for upcoming artistes, videos and has also interestingly found a way to inculcate other content such as games, movies, apps and a whole lot of stuffs. I bet you'll enjoy your experience at 9jabaze.
5 360nobs.com is a site I rate highly in the content category. Like Not Just OK, tt follows the music trends and also updates its visitors on fashion, articles, reviews, movies and TV and other great stuffs. It divides its songs into categories such as 360 Downloads, "360 Hawt and 360 Charts to help its visitors know which songs are trending in the nation.
6 A website to look forward to is free9jamusic.com. It has a user-friendly interface and offers an exciting variety of Nigerian music. It has a search interface where visitors can hunt for their favourite songs and also be up to date on happenings in the industry.
7 One of my favourites, naijapals.com, features mp3 songs and videos you probably never heard before. It also categorically features genres of music you may like. It also has a social media platform that has quite an audience where you can meet and socialise with people.
8 Naijaloaded.com is another website with great content. It is one website where full albums of various artistes can be gotten. It also seeks to keep visitors abreast of happenings in not just the music industry but other trending and newsworthy topics.
9 If you are a Christian, a website has developed over time to become the Number One for all gospel songs in the industry. I refer to no other website than gospelify.com. It is user-friendly, WordPress-driven site and is your stop for all Gospel songs from upcoming and already-known Gospel artistes. It also has a sociable interface so that you can spread the gospel.
10 There is a website I often refer to as a blog because it just puts the latest songs and videos up for free downloads. No plenty talk, just dishing out hits according to release dates. It is called gidimp3.net, a wonderful site, strictly for content downloads.
If you love contemporary Nigerian rap music and also like leaks of unreleased tracks, jambaze.com is your destination. I call this site the multifaceted site and this is because of its music contents. It is also a great site to keep up with your favourite hits of yesteryears.
Waptrick.com has an edge over many website in its organisation. It arranges it contents into categories such as Hip Hop, RnB and Rap. It also arranges it content into categories like "Most Downloaded" to help its visitors know which songs trend and lets its visitors know which songs and content are added every day.
Now, if you are a new artiste looking to get downloads for your latest tracks, or if you are a music lover looking to hear from upcoming artistes (and you don't mind other Nigerian politics and banters), then naij.com is your site. If not, head strait to their child music.naij.com; it arranges its songs according to genres.
This next website is an artistically designed one that makes downloads easy for its visitors. Its interface is such that songs could be directly installed from its landing page. It makes sure that visitors no longer have to go through the hassles of loading pages to get their songs downloaded. This site is mp3skull.com. Songs that cannot be downloaded straight to your device can be played on the site.
Are you looking for new, hot and trending songs, videos and mixtapes of your favourite artistes, songs from your favourite artistes you probably never heard and a fast growing online music community then mp3naija.com is the site you should visit.
This next website says they rep Naija and they are one of the best promoters of new and upcoming artistes in the industry. This website is hotnaijamusic.com. It offers a bounty of upcoming artistes, interviews, and mixtapes from your favourite DJs.
For those who love gists, gossips and good Nigerian music, events, fashion and entertainment, gistus.com is the site for you. It's another sociable and content driven site for your exclusive Nigerian songs.
Looking for rap songs, live performances, freestyle battles, interviews, music arranged according to languages like Yoruba and Igbo songs? Then this site that says it is the network for Nigerian Music, nigeriamusicnetwork.com is the site for you. This site strategically dissects its songs into genres and categories just for the ease and pleasure of its visitors.
This website is the largest online catalogue for your Nigerian songs. It allows you mp3 downloads and the ability to listen to your favourite and hit songs of yesteryears that you always wondered how to get. lastfm.com allows you to even search for your favourite song under tags such as Nigerian, Afrobeats, Dancehall, RNB, Lesser Known Yet Streamed Artiste amongst others.
Well, LastFm is not the last on my list. The last website on my list is naijamusic.net. This website should be the number one stop for upcoming artistes in the industry and other top songs trending in the industry. It has a promo page where some selected songs are promoted and keeps its visitors updated on happenings in the music industry.
Whether you are a contemporary music lover, an artist looking to promote your new songs or want to be updated on happenings in the music industry, these websites are your best bet. But if you cross your fingers for iRecord.ng, we are bringing you another whole experience in audio curating that you may never believe. Stay tuned to updates on this.
Smith Ayomide works on business development at Isu Media and is an artist manager at iRecord Ltd. He can be reached at ayomide@isumedia.net.